(BPT) - When he was younger, Eli knew he wanted to become a police officer and fight crime in his community. Today, he gets to do just that as a police sergeant in Mesa, Arizona. Yet, when he was younger and preparing for his law enforcement career, he did not suspect that he'd be fighting an equally important battle – one against chronic illness.
In college, Eli noticed that he had a small patch of dry skin on his chest and scalp, but it was not enough to make him head to a doctor to seek treatment. Then nearly a decade later, Eli broke out in a raised, red rash. As time progressed, the thick, red patches appeared on his arms, face and neck, ultimately covering almost all of his body.
The worsening skin condition was no longer something Eli could hide when out on patrol. When he ventured out off duty, he avoided wearing t-shirts and shorts and instead wore clothes that covered up his body.
"Everywhere you go, people look," said Eli. "The pain, itching, and burning was extremely uncomfortable."
Eli's wife urged him to visit a dermatologist who diagnosed him with severe plaque psoriasis, a chronic, autoimmune disease in which an overproduction of skin cells causes inflamed red lesions, or plaques. While the exact cause of plaque psoriasis is unknown, research suggests that the immune system and genetics may cause skin cells to pile up on the surface of the skin, forming psoriasis lesions or plaques, which can cause itching, skin tightness, burning, stinging and pain.1
With the diagnosis, Eli became one of more than 8 million Americans living with psoriasis,2 of which plaque psoriasis is the most common form4 with nearly 25 percent of plaque psoriasis cases considered moderate to severe.2
Eli's dermatologist suggested he begin treatment with TREMFYA® (guselkumab). TREMFYA® is approved to treat adults with moderate to severe plaque psoriasis who may benefit from taking injections or pills (systemic therapy) or phototherapy (treatment using ultraviolet or UV light). TREMFYA® is a type of medicine called a biologic, which selectively blocks a protein in the body called interleukin-23 (IL-23), one of the key proteins thought to be responsible for plaque psoriasis.
In clinical studies, at least 7 out of 10 patients saw at least 90 percent clearer skin and more than 8 out of 10 were rated clear or almost clear at 16 weeks. In those studies, 4 out of 5 people with scalp psoriasis were rated clear or almost clear of their scalp psoriasis.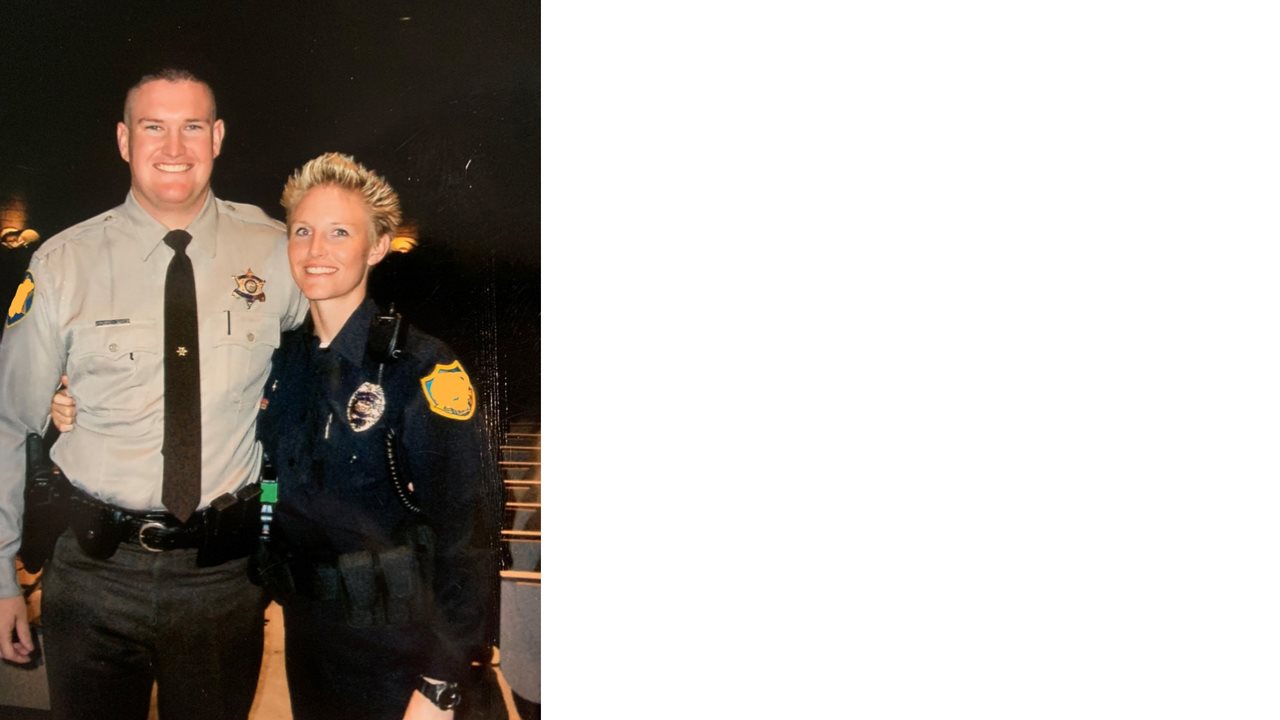 With TREMFYA®, Eli now has a treatment that helped improve the itching, skin tightness, burning, stinging, and pain of his severe plaque psoriasis. TREMFYA® comes in a 100 mg pre-filled syringe and is injected under the skin every eight weeks after two starter doses at week zero and four, which Eli appreciated. "It has helped me and I am grateful for that," he said.
Results may vary. TREMFYA® may not be right for everyone. Only your doctor can decide if TREMFYA® is right for you.
Now 38, some of Eli's most cherished moments are spending time with his family enjoying the outdoors and serving his community.
Eli wishes he had learned more about plaque psoriasis back in college when he first noticed the disease and wants others to learn from his experience.
IMPORTANT SAFETY INFORMATION
What is the most important information I should know about TREMFYA®?
TREMFYA® is a prescription medicine that may cause serious side effects, including:
Serious Allergic Reactions. Stop using TREMFYA® and get emergency medical help right away if you develop any of the following symptoms of a serious allergic reaction:

fainting, dizziness, feeling lightheaded (low blood pressure)
trouble breathing or throat tightness
swelling of your face, eyelids, lips, mouth, tongue or throat
chest tightness
skin rash, hives
itching
Infections. TREMFYA® may lower the ability of your immune system to fight infections and may increase your risk of infections. Your healthcare provider should check you for infections and tuberculosis (TB) before starting treatment with TREMFYA® and may treat you for TB before you begin treatment with TREMFYA® if you have a history of TB or have active TB. Your healthcare provider should watch you closely for signs and symptoms of TB during and after treatment with TREMFYA®.

Tell your healthcare provider right away if you have an infection or have symptoms of an infection, including:

fever, sweats, or chills
diarrhea or stomach pain
muscle aches
shortness of breath
weight loss
blood in your phlegm (mucus)
cough
burning when you urinate or urinating more often than normal
warm, red, or painful skin or sores on your body different from your psoriasis
Do not take TREMFYA® if you have had a serious allergic reaction to guselkumab or any of the ingredients in TREMFYA®.
Before using TREMFYA®, tell your healthcare provider about all of your medical conditions, including if you:
have any of the conditions or symptoms listed in the section "What is the most important information I should know about TREMFYA®?"
have an infection that does not go away or that keeps coming back.
have TB or have been in close contact with someone with TB.
have recently received or are scheduled to receive an immunization (vaccine). You should avoid receiving live vaccines during treatment with TREMFYA®.
are pregnant or plan to become pregnant. It is not known if TREMFYA® can harm your unborn baby.
are breastfeeding or plan to breastfeed. It is not known if TREMFYA® passes into your breast milk.
Tell your healthcare provider about all the medicines you take, including prescription and over-the-counter medicines, vitamins, and herbal supplements.
What are the possible side effects of TREMFYA®?
TREMFYA® may cause serious side effects. See "What is the most important information I should know about TREMFYA®?"
The most common side effects of TREMFYA® include: upper respiratory infections, headache, injection site reactions, joint pain (arthralgia), diarrhea, stomach flu (gastroenteritis), fungal skin infections, and herpes simplex infections.
These are not all the possible side effects of TREMFYA®. Call your doctor for medical advice about side effects.
Use TREMFYA® exactly as your healthcare provider tells you to use it.
Please read the full Prescribing Information, including Medication Guide for TREMFYA®, and discuss any questions that you have with your doctor.
You are encouraged to report negative side effects of prescription drugs to the FDA. Visit www.fda.gov/medwatch, or call 1-800-FDA-1088.